| | | | | | |
| --- | --- | --- | --- | --- | --- |
| Author: | Chronicle | Category: | None | Status: | Public |
| Date: | 05/31/2023 | Added: | 8/15/2014 | Updated: | 8/15/2014 |
Sample story - click me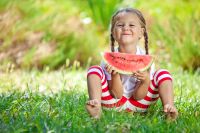 Add a post to write down a memory or observation. You can keep a daily journal or write about specific events or time periods. Drag and drop files into the editor, or click on Insert Image to add a photo.
You are in full control of your data: You can download and delete any story or file at any time, and decide with whom to share it:
Keep it private (the default)
Share it with family and friends, or
Make it public
We respect your privacy and will never share your data with advertisers or any other third party. There will not be any advertising on our website.
Get the peace of mind that only storing your stories and files in our trusted digital repository provides.